Van Donge & De Roo, this is who we are…
Van Donge & de Roo (D&R) is active in every area of the supply chain, our activities consist out of 5 pillars which include Container Shipping, Depot and Terminal services, Custom brokerage, Intermodal transportation and IT development.
We pride ourselves of being 1 in every fiber of our being, both to our suppliers and our customers we strive to be the best in what we do. We are proud to be recognized by D&B as being registered as Rating 1 in highest creditworthiness and minimal risk in failure.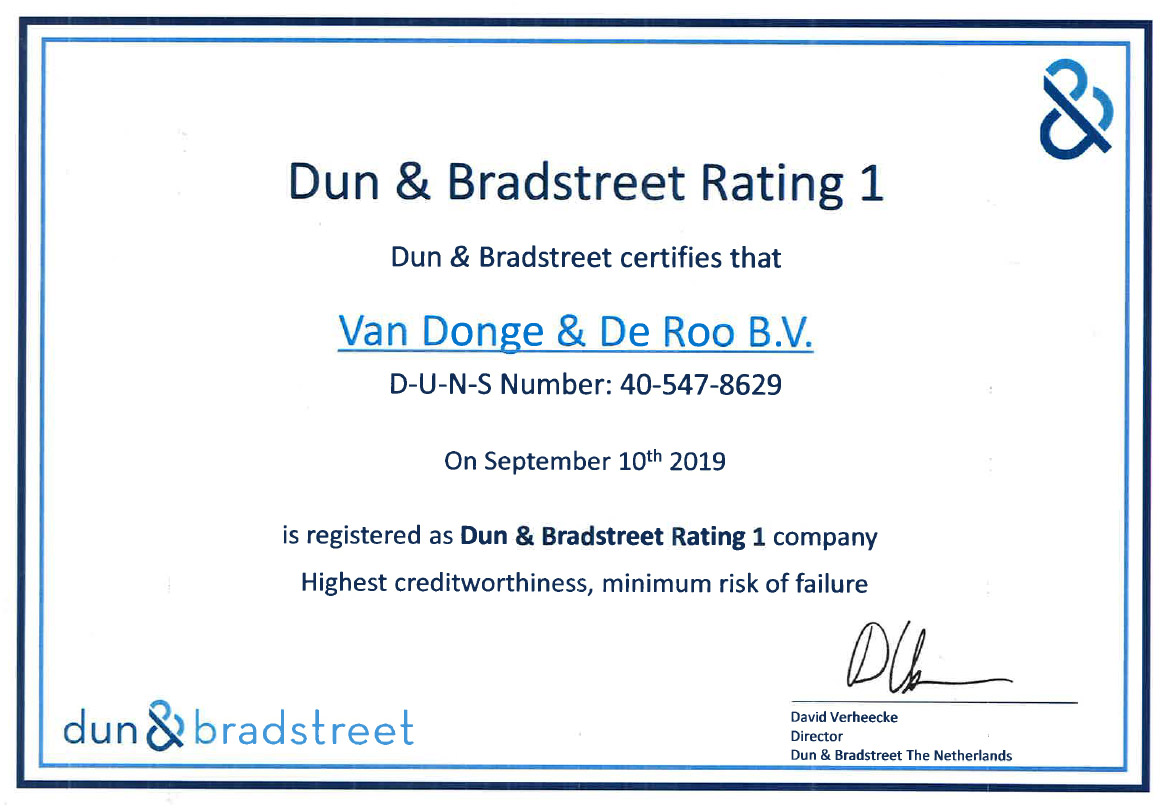 INFORMATION TECHNOLOGY
D&R has been developing logistic software solutions since 2006 and was one of the first in the industry to offer interactive online visability and EDI applications.
Think of us as your window to your global logistic flow. We manage all your company's freight shipments around the globe via an online dashboard.
EBP SOFTWARE
Since 2006, D&R integrated all processes of the Group activities, customer shipments and financial information into one system "MAGIC 1.0".
We have over 20 years of experience in developing enterprise-scale business applications, creating and providing cutting-edge solutions for the logistics industry.